The three marketing basics that still work
No matter how much we get caught up in technology and the many options available, the principles of marketing, or the marketing basics are still very much the same as the original
farmer's market
of 1561. The difference is we have a potential global market with more tools and analytics available to help us get to market quicker. This means we can test and deploy our ideas and engage with our market for greater results. Modern marketing is 
the process of promoting and selling a product or service.
By staying focused on these marketing basics your business will not only survive but thrive.
The fundamental purpose of marketing is to:
Generate Traffic
Deliver amazing content that is solving problems and is hyper-valuable
Converting traffic into Leads and Sales
Once we have these key components in place and we are actively engaged in solving people's problems, our job is to listen. Today this is done through the use of relevant social media accounts, especially where our audience and competitors hang out. With this marketing system, we now have a loop where we can engage, listen and delight our audience by removing the pains they are sharing with more high-value content and training.
If we look at these basic marketing concepts, you start by preparing a clear, unified visual brand and content strategy. By having this strategy you are able to look at all the off-line and on-line options available to best execute your plan. This helps you focus and not waste time in all those shiny new medium. Having said this, we all have the same ability to run and track our businesses out of our pockets with mobile devices that connect all our business functions and resources through shared cloud services. We are also now beyond the tipping point of asking if shoppers will search, interact and purchase through mobile devices. Today we know they are and in ever increasing numbers.
It's no longer a case of asking whether mobile marketing important, we know it is! It's now a question of using the statistics to understand how consumers behave when using different types of mobile devices and what their preferences are. – Smart Insights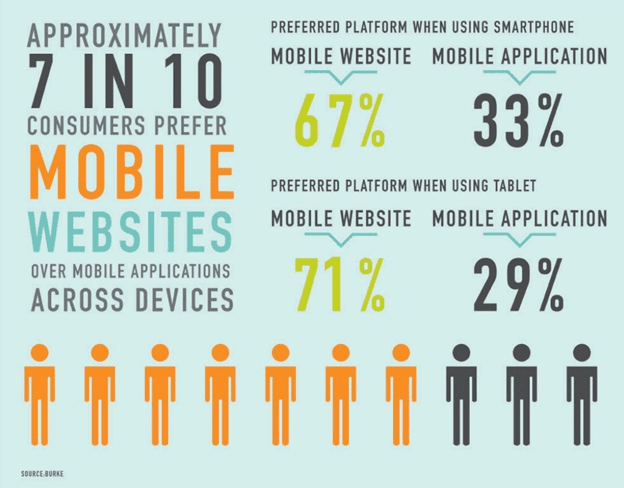 78% of mobile searches for local business information result in a purchase. – Kiss Metrics
Create great Content
With your brand and content strategy set, the next stage in delivering amazing content is through your own website and blog. Delivering high-quality content, once discovered, will have your readers return time and again, build your fan base and over time your authority. Of greater value though is the opportunity to engage and see your followers turn into fans.
While there is a debate over the importance of building and managing your own property or promoting through other more established medium, I still believe it's important to design, manage and run your own brand on your own platform. This way you can fully control your message, deliver the story and adapt or iterate as you need. I see this like building a wine cellar where each piece of content ages over time adding value as it ages. Each article can have a direct purpose and desired response, or can combine with your lead pages to educate and funnel your viewer to take action.
Lead pages can be run entirely separately for specific purposes or they can be set on your own website as an entry point to a specific product or service you are offering. The common traits of a lead page are to direct the conversation naturally on a single page, or even offline :), with no navigation or option other than what you specifically intend. The most common outcome of a lead page is to generate a low-cost entry sale. These are typically anywhere from $7 to $45 and provide great content that you then follow-up with a series of free emails adding additional great content and training to support the initial sale. After three or more emails you can then invite your customer to take the next paid step. If this fails the aim is to make a free offer to download more valuable information in exchange for your email address.
If the initial landing page is too early in the process for the viewer or fails for any reason you still have the chance to make a free offer for them to download more valuable information in exchange for their email address. This same free offer is also used in registration forms, pop-ups, full frame forms, locked content forms, information bars and more. In exchange for an email address, you can look at any number of creative options from quick how-to cheat sheets to video lessons and guides, eBooks or free consultations.
I regularly see businesses promote a large number of free resources [link] with very clever subscription forms tied to very specific products and services. These are all commonly tied into a strong CRM follow-up sales sequence using one of the many services like Infusionsoft, Active Campaign, Salesforce, WP plugins and more.
Why is gathering an email still so important?
Gathering targeted emails is more important than ever. There are several trends we are seeing at the moment that only makes gathering emails a priority in building your business.
FREE is no longer free! Most of the larger platforms from Facebook, Google, Twitter and more are closing their free offering and charging in order to promote your content.
As these Platforms are raising their garden walls they are also actively seeking ownership of the content you ad or place through their services.
With the rise of mobile aps serving up faster relevant content the push is on for Accelerated Mobile Pages – you will be hearing a lot more about AMP in the future.
[social_quote duplicate="yes" align="default"]The key point here is that once you have a list, it's yours, you own it.[/social_quote] You can communicate and direct your tribe wherever and whenever you want. If you subscribe to the theory of a 1000 True Fans and follow the current trends then you will appreciate how valuable your list is! A note on gathering emails. The best policy is to give, give, give then ask. Gary Vaynerchuk wrote a good book on this subject called Jab, Jab, Jab, Right Hook. Give away your best content, solve problems and see the gold in solving people's pains then it's OK to ask and get your customers to pay for your highest value products, services or content.
Respect your viewer and the content you are delivering. Over-done, pop-ups will only frustrate and ultimately, lose you customers.
Building traffic is the fuel that drives your business.
Your business is set. You have a brand image, a website, great content and a promotion strategy ready to go. You discovered where your audience likes to hang out and you are engaging in conversations, meetups and more. All of these activities will already be generating natural organic traffic. While it's taking longer to see results you are having the time to establish your voice, learn new skills and make the necessary adjustments to fine tune your marketing funnels. This new routine is also what builds momentum with each new piece of content being added as an investment.
If you are just starting out I would spend a little time getting to know these social accounts. Start by finding authorities in your field and follow them. Observe what they post and how they interact, the language they use, the frequency and so on. I would start out using the platform you like the most. Work here until you are comfortable sharing and engaging with your new audience and then branch out to the next. Starting out takes time and like all new things it's uncomfortable, you will get through it.
There are some great tools [link] that will help you combine your ability to listen, engage and schedule your messages. This will enable you to spend small concentrated blocks of time and yet be consistently engaged across all your social media platforms. [social_quote duplicate="yes" align="default"]"As to methods there may be a million and then some, but principles are few. The man who grasps principles can successfully select his own methods. The man who tries methods, ignoring principles, is sure to have trouble." – Ralph Waldo Emerson[/social_quote]
So, now you are asking, where do I go and what do I need to do to build my traffic? The best long term traffic is from your organic content run through your website. Then through content on social channels and conversations that lead back to your site. We also have the established platforms wanting your content like LinkedIn, Facebook, Google+ and others including new ones like Medium. Using these larger platforms is great for reaching big audiences and while you are able to link back or refer onto your sites, this is slowly being removed. However, they are still great for building your profile and extending your reputation. Some owners are going as high as 60/40 in terms of publishing through these sites versus their own, and getting great results.
For quick results, there is nothing like paid traffic. Done the right way you can save a lot in additional payments while achieving high quality, targeted traffic. Google may be the leader but Facebook is currently the flavour of the month primarily due to their ability to very specifically target by market, gender, age and location. When looking to advertise it's important to match your strategy to the provider that best matches your audience. This brings me onto testing. While not accounting for human relationship and communication, the expression "If you can't measure it, you can't manage it." is apt in our digital world where we can apply tests to almost anything. For example are you writing 4 to 10 headlines for your articles? Do you know which one gets more click-throughs? Is this teaching you to write better headlines? Small things like this can lead to far greater results. Paid advertising to landing pages is one of the greatest tests you can run and one of the cheapest ways to test a new idea or concept.
I have an article, which I will expand, on 14 of the most common traffic methods. However, there is a far more expansive article with a great actionable list of 130 ways to get traffic.
You now have the three point principal of marketing. We have gone through some of the key methods of building traffic with a link to 130 ways to get more traffic. With these marketing basics you will succeed however timing and context is everything, so the last ingredient to consider is how and when to apply these methods based on the shortcuts that influence all of us. Deployed the right way they can greatly increase your results.
The science of persuasion.
Understanding these six key influence shortcuts and using them in an ethical way has many proven gains. By understanding them we can make, often small, adjustments to our marketing strategies that connect and delight our customers.
Reciprocity – The obligation to Give when you Receive
Scarcity – People want More of those things there are Less of
Authority – People will follow Credible Knowledgeable Experts
Consistency – Looking for, and asking for Commitments that can be made
Liking – The 3 Important Factors….
Consensus – People will look to the Actions of Others to determine their Own
Play the video to find out more about the 6 key influencers.
Takeaway:
Stay focused and remember these 3 principles – the marketing basics:
Generate Traffic
Deliver amazing content that is solving problems and is hyper-valuable
Converting traffic into Leads and Sales
Do this by following these steps:
Prepare a clear, unified visual brand and content strategy
Build your [brand] site to engage, listen and lead
Create the best content you can for your readers and promote it to your social and
email networks
Go only where your audience is – follow and observe
Use the medium suited to your strategy and audience
Create a free e-book
Implement an email platform
Install a "pop up" that has a call to action to download your ebook and start building
that email list
Grow your followers on social networks with the tactics outlined in this article
Optimize your blog and posts for search engines.
You have now got some work to do. But done well and with persistence, you can attract a ton of traffic to your website and blog.
Building an online platform and business is not a "get rich quick" scheme. It takes focus, time and hard work.
Conclusion
With the vast resources available the best way to get great results is to keep things focused. If you are starting out then learn from those who have gone before us then use these marketing principles to guide you, set your strategy, pick your tools and stay consistent. Starting small and scale or add more as you grow.
Remember "Done is better than perfect."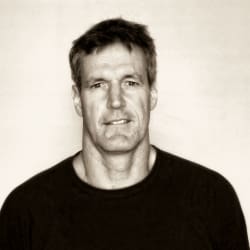 Latest posts by Peter Wennersten
(see all)