Top Tools for Content Curation
Social Media Apps and platforms are everywhere with more showing up every day. Is this confusing you? Does it take up all your time to review and test? Are you losing focus on what tasks you are trying to achieve? Here we have a list of our favourite Social Media Apps with specific tasks and uses to save you time and bring back some fun to your social media marketing and promotions.
One of the great benefits we have today is the way we can manage and control the vast amount of great content there is available online. The list of tools we use here enable us to find, edit and curate and post from the best authors, websites and videos. These social media apps will enable you to use the same tools to track the valuable content you are providing to your audience. The greatest advantage for me is that I can now read and view only the best content I am interested in under specific categories. This is a huge timesaver and a great way to keep an eye or a finger on the pulse of what's hot and trending.
Social Discovery Apps
Stay on top of content with Feedly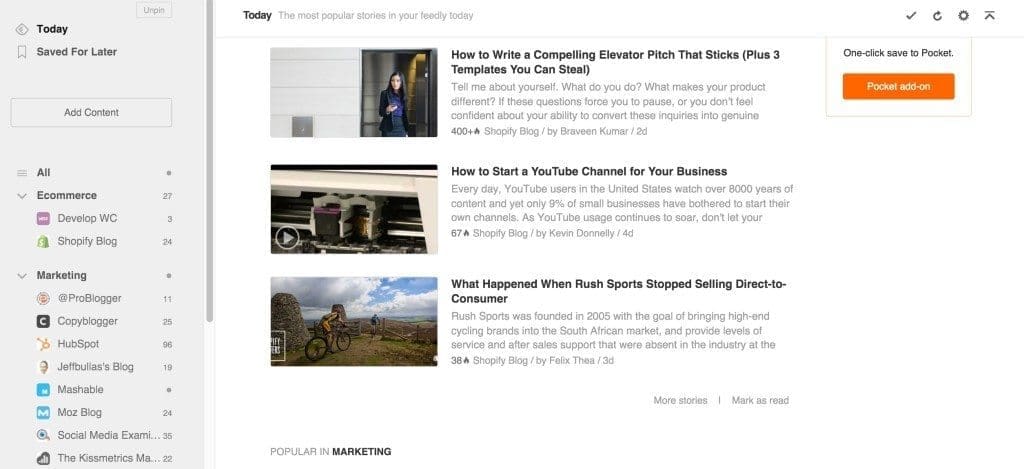 The Problem: How do we keep up with all the great content that is produced every day. Or how do I filter out what I don't want to only see the best of what I do want?
Benefits: Find the influencers in your market or content you know will educate and delight your followers. Grab their RSS feeds and organise them as you like and filter out what is old or already read. You can now connect to others collections or start your own as well. This is a great tool for keeping your finger on the content pulse.
Check out Feedly
Curating with Flipboard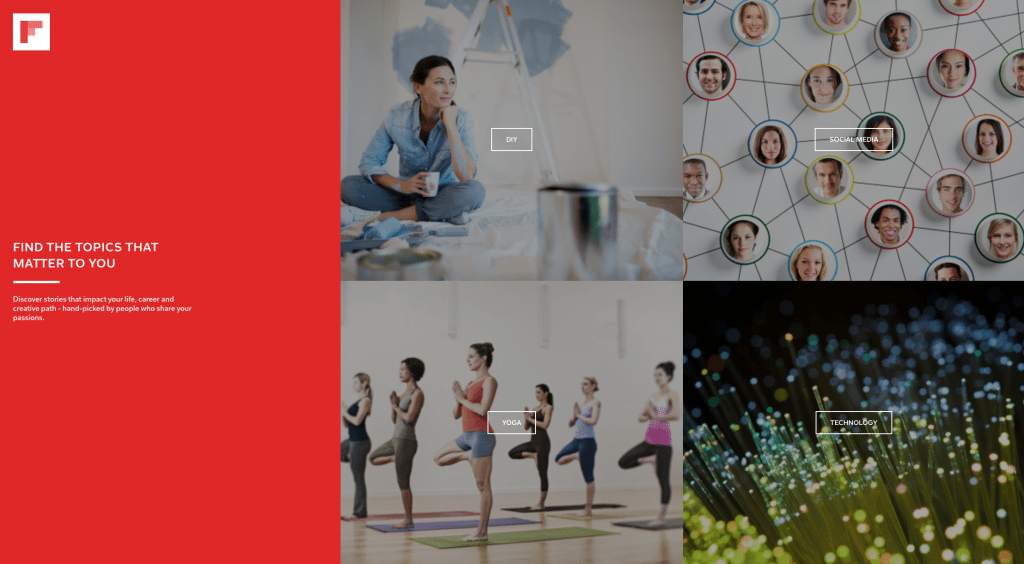 The Problem: We all feel overwhelmed with the amount of information pushed to us through social networks. What we need is a way to collect the good and useful stuff and find a place to house all those juicy resources.
Benefits: Connect to your social networks using Flipboard, save examples of inspiring work into your own magazine, and share with your colleagues.
Watch Social Curation Using Flipboard on YouTube
Check out Flipboard
For advanced users: Flipboard Tools
Social Image and Editing Apps
Visual Editing With Canva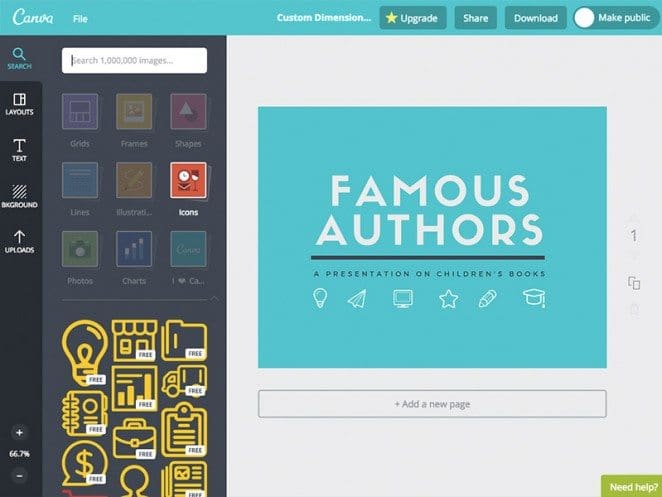 The Problem: Social media has become more and more visual over time, and is now more critical than ever. Posts that contain visual content get more engagement on almost every network. Hubspot has this neat article on 37 Visual Content Marketing Statistics You Should Know in 2016. With lots of online intuitive editing options gone are the days of using apps like photoshop.
Benefits: Canva enables you to easily create beautiful designs, documents and more. It's a drag-and-drop feature and has a pool of professional layouts, images and templates to help you design consistently stunning graphics.
Check out Canva
Visual Editing and Sharing With Stencil
The Problem: With the rise in importance of having a clear branded image and the difficulty of using legacy image editing apps the search is on to find powerful online, drag-and-drop image editors.
Benefits: Share as Image is now Stencil. This social media app has many of the features and ease of use of Canva with the benefit of sharing directly to your social media accounts. I'ts very quick to get used to and with the pro version has many templates including the ability to add your own branding elements and save custom sizes.
Check out Stencil
Pablo Image Editing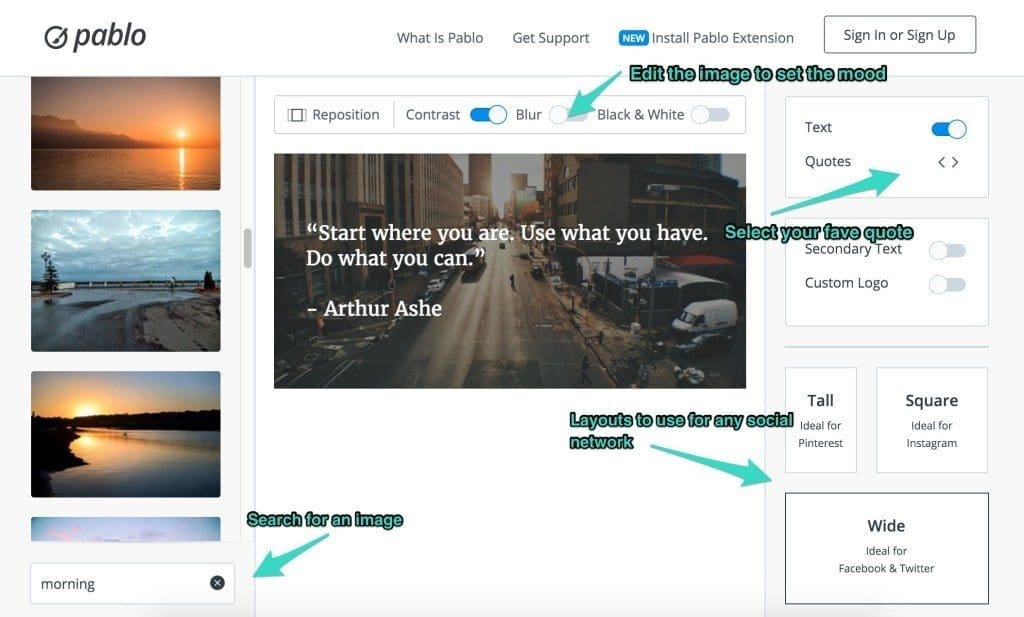 The Problem: Quick image searching and text overlay solutions have not traditionally been easy or intuitive.
Benefits: Pablo is another easy-to-use tool from the team at Buffer that allows you to quickly create images with quotes or custom text that fits any social media account. This tool is very easy to use. Just search for a photo or even upload your own, add custom text or select your favorite quote then add to your Buffer queue to share to all your social media accounts.
Check out Pablo
Social Sharing Apps
Hootsuite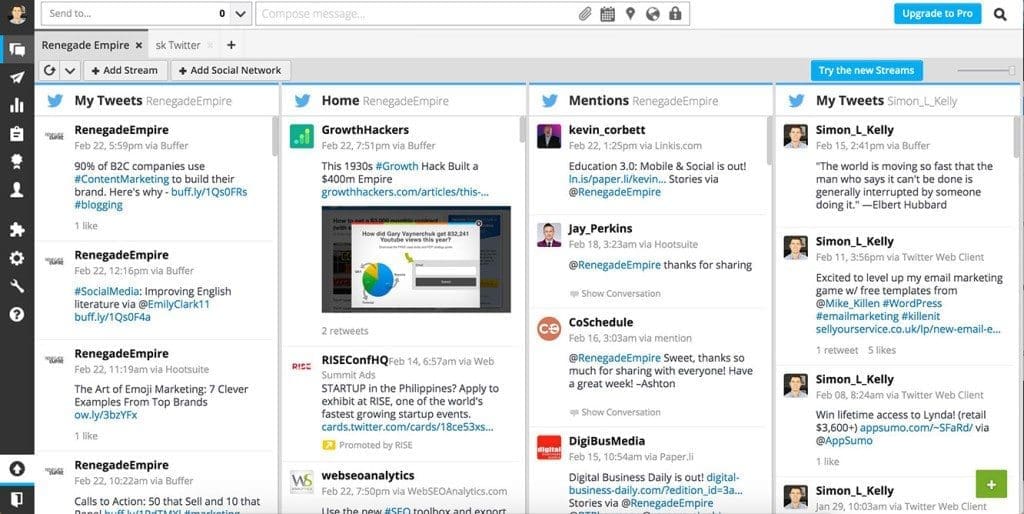 The Problem: With so many social media accounts available and the need to be publishing where your audience is, leaves you the option of logging in and posting to each account separately or to seek out the best options to manage all your accounts under one roof.
Benefits: Of all the Social Media Apps available Hootsuite is a social media publishing app that focuses on engaging with your audience quickly and consistently. It allows you to manage your social media accounts across more than 35 global networks including Instagram. You can schedule, monitor your posts and reply to your audience. You can also review your analytics report and determine your top influencers and the best times when your audience is active and engaged. The handy mobile app also allows you to manage your social media stream on the go and reply to your audience using pre-written responses. Hootsuite offers a free plan, paid plans start at $8.99/month.
Check out Hootsuite
Buffer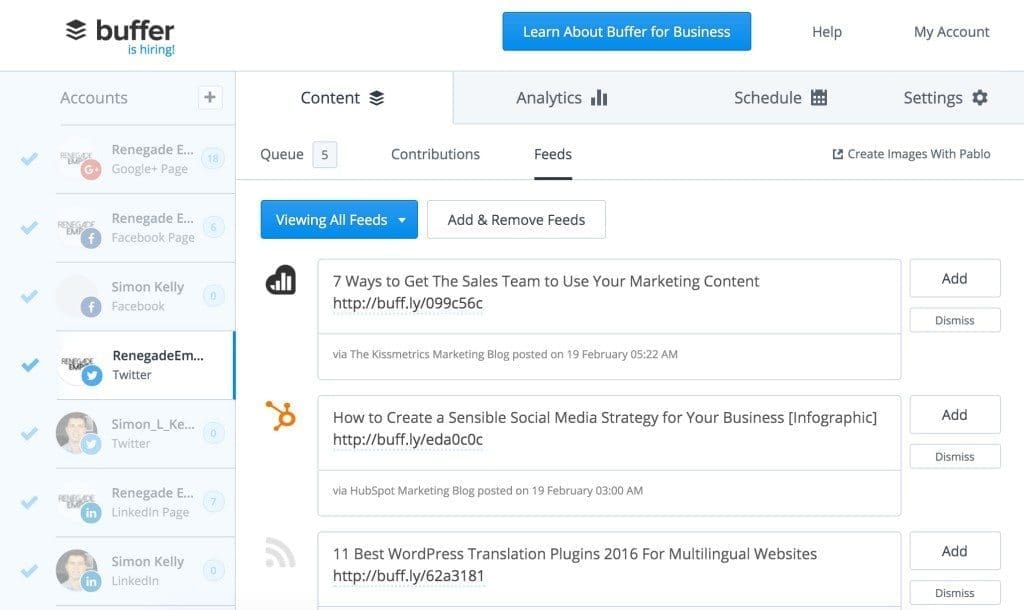 The Problem: Today for most of us or market is global. The problem is how to post our content at a time to suit our audience in their time zone. Another problem is how we can prepare our campaigns and then set them at the best times all in one sitting.
Benefits: Buffer is a Social Media publishing app that shares your content at the best possible times throughout the day so that your followers and fans see your updates more often. It was the first software to introduce the queue publishing system allowing its users to schedule content across most social networks without having to individually schedule them. It covers all Social Networks except for Instagram and is very easy to use. It's incredibly easy to put together a list of posts to go out at certain times of the day to all the different social networks to drive more engagement with your followers and save you a bunch of time each week. Buffer offers a free version while paid plans start at $10 per month.
Check out Buffer
RiteTag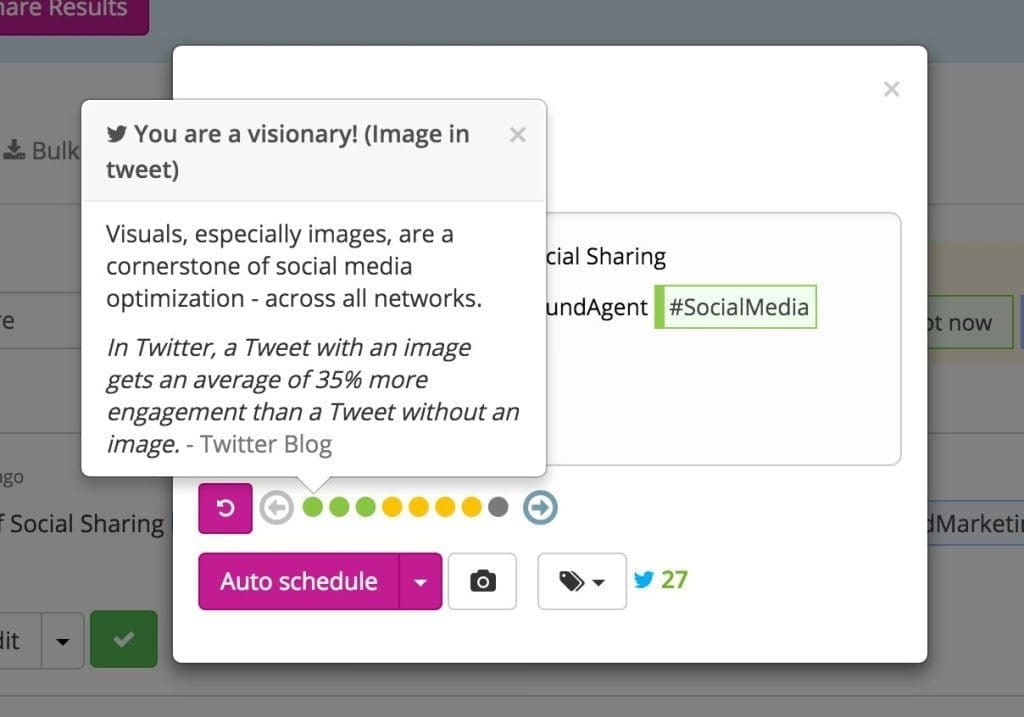 The Problem: Researching hashtags on twitter and being able to analyse the true value and reach is difficult and time-consuming. Until now…
Benefits: RiteTag is a hashtag tool that lets you view statistics on hashtags to find the best ones for each post. With the free account, you can connect one Facebook and Twitter, while the paid accounts allow you to connect multiple accounts. Get coached while composing your posts. Plus auto-enhance your post to get most engagement.
Check out RiteTag
These are our proven go to Social Media Apps for preparing and distributing our content campaigns. Used well we can drip feed our articles and images in a continuous and engaging way that suits our audience best. We would love to hear if you have used any of these or if you have any options you have found work for your business. Please leave a comment below.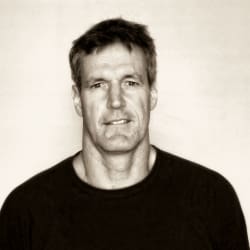 Latest posts by Peter Wennersten
(see all)