Get The It Factor In Your Business
Today's market is about building a great customer experience loaded with value. With more competition than ever the question is how to make your business stand out. This can be fabricated but to stand out, and go the distance; you need to go deeper, to find your X-factor. Making the initial investment to find your sweet spot pays of in so many ways. In this era of the 'Experience Economy', what is the X-factor and how do you know when you have it? Let's explore this by looking at a few great examples.
One of the advantages of daily researching is in finding that golden nugget. Businesses and Entrepreneurs who stand out and inspire you. Large businesses like Walt Disney, Apple, Facebook, and Google are great examples. All have a clear vision. Yet, an easier option to model and help us discover the secret sauce is to look at younger startups.
Purpose emanates from beginnings. It is the DNA of an organization, or of a country, and carries with it the seeds of culture which is held together by an organization or country's values. read more at qz.com
Feelings are a big part to finding the 'it' in a business. It's what connects and engages you as the viewer and hooks you in to become the participant. Being an engaged member is a key component. Willing to join the 'tribe' and take part. How you keep this is by delivering on your promises. The promises you make are also important in the initial engagement. These are the keys to delivering the pain relief you as the viewer has come searching for.
There are many surprising benefits when you discover how to make your business stand out. Having that X-factor. From the clarity and purpose, it brings to every aspect of your business. To laser focus. This opens up many creative opportunities, let's you relax and display your true values. Onboarding is quick for all and enthusiasm is high to contribute and add value. Creating and delivering content goes to exactly the right place, on message.
Discovering Entrepreneurs and businesses with the X-factor is like a breath of fresh air. With a view to match. These businesses are confident and clear. They often present with a unique sense of humor. Finding a business like this is great as they will present their solution for all to enjoy.
The keys to a successful business:
Value – By delivering the best outcomes for the promises made and not just price! Often value comes with lots of high-quality content.
Culture – The delivery of value by building a community, a tribe. A tribe is both your staff and customers.
Service – Connecting and delivering on both your value propositions and your tribe. It's the glue and the oil that keeps your business moving. This is where your business will die or thrive. I cannot believe how many companies say they have it, but don't, and how great it is when done well. A brilliant book on this subject is 'Hug Your Haters'
Vinomofo – Buy Wine Online With Epic Daily Deals
Example 1 – Vinomofo
This is a great example of how to make your business stand out. From the very beginning in 2007 in the garage of brothers-in-law and fellow wine geeks Justin Dry and Andre Eikmeier just wanted to do something cool for wine geeks and producers. They wanted and built the "voice of the people", the idea of real people rating and reviewing wines and sharing their recommendations. Justin discovered Facebook whilst travelling in South America, and wanted to create a social network for wine nerds.
As soon as you take yourself on a journey down their home page you get 'it' the clear message and vibe. You know what your getting in value and community. They are confident, clear and fun. You cant help but be engaged. Social plays a big part right from the login page and connections to facebook with groups and live presentations. This is similar to what Gary Vee does with Wine Library but with such finesse and great Aussie humour. Even while this company grows, wine is in their veins from the founders right through to support.
Is this something you could model in your business? vinomofo.com
"Today's market is about building a great customer experience loaded with value"
Sometimes this 'it' factor is there from the beginning. A meeting of minds. A spark that ignites a passion or grows from a common bond. Like the Wright brothers.
For most though business starts from a single idea and gathers momentum. But can miss that X-factor. To make our business stand out we need to infuse our personality. Clarify the key purpose of our endeavour. To connect with our customer desires, to develop our tone of voice.

Common traits of a passionate entrepreneur:
Vision – Clarity on what they offer and how to deliver it.
Open – It's more than the passion they have. Entrepreneurs are willing to be natural and vulnerable. Quick to see, adapt and build.
Engage – A desire to spread the message. Connect, discover, hire and engage with anyone on their journey.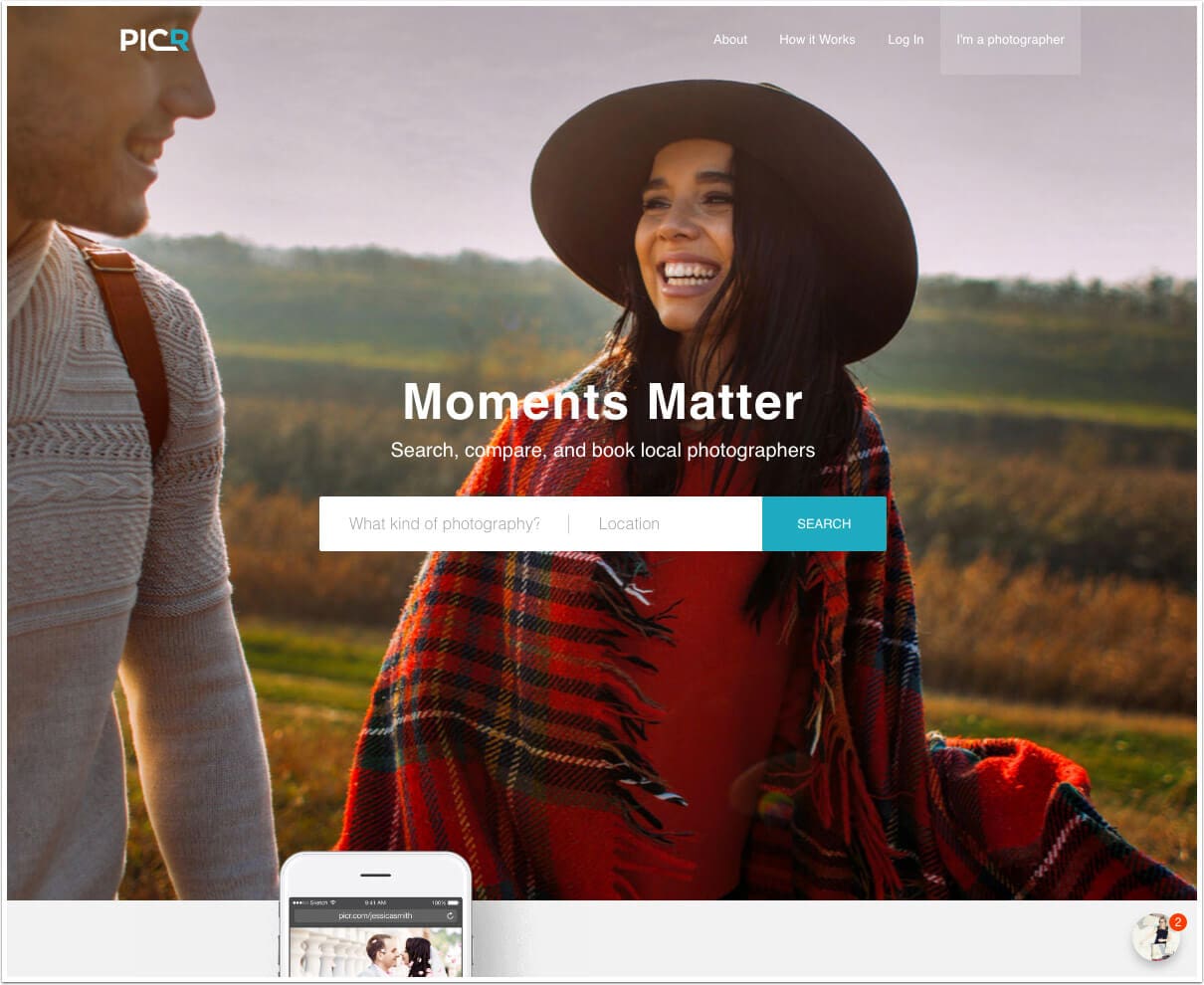 Easily Find And Book Photographers | PICR
Example 2 – PICR Moments Matter
The PICR service is really elegant and again solves a problem of how to connect business owners to professional photographers, because 'Moments Matter'. They really have looked at how these two groups come together for mutual benefit, then sharing, collaborating and sharing the experiences to build trust and ongoing discussion.
There is a lot you can learn form this clean, clear and elegant business structure not to mention all those great images and stories.
Entrepreneurs or business owners who deliver a good service but feel they miss the spark.  Take heart and look at implementing these ideas. The following techniques are:
The ingredients to igniting a passion:
Connect – Ask questions. Work with colleagues trusted friends and even industry groups. Meet-ups are a great way to engage and get feedback. Seek out spark partners, those you click with then go deep with the questions.
Relax – The common characteristic I see with these 'it' owner is that they are being themselves. Confident and at ease. It shows in all aspects of their business and becomes their business personality.
Exercise – Solid 50-minute blocks of work broken with rest and plenty of water. Regular walks and holidays to read and recharge.
Implement – Read books and study sites like these to be inspired and learn from to enthuse your passion.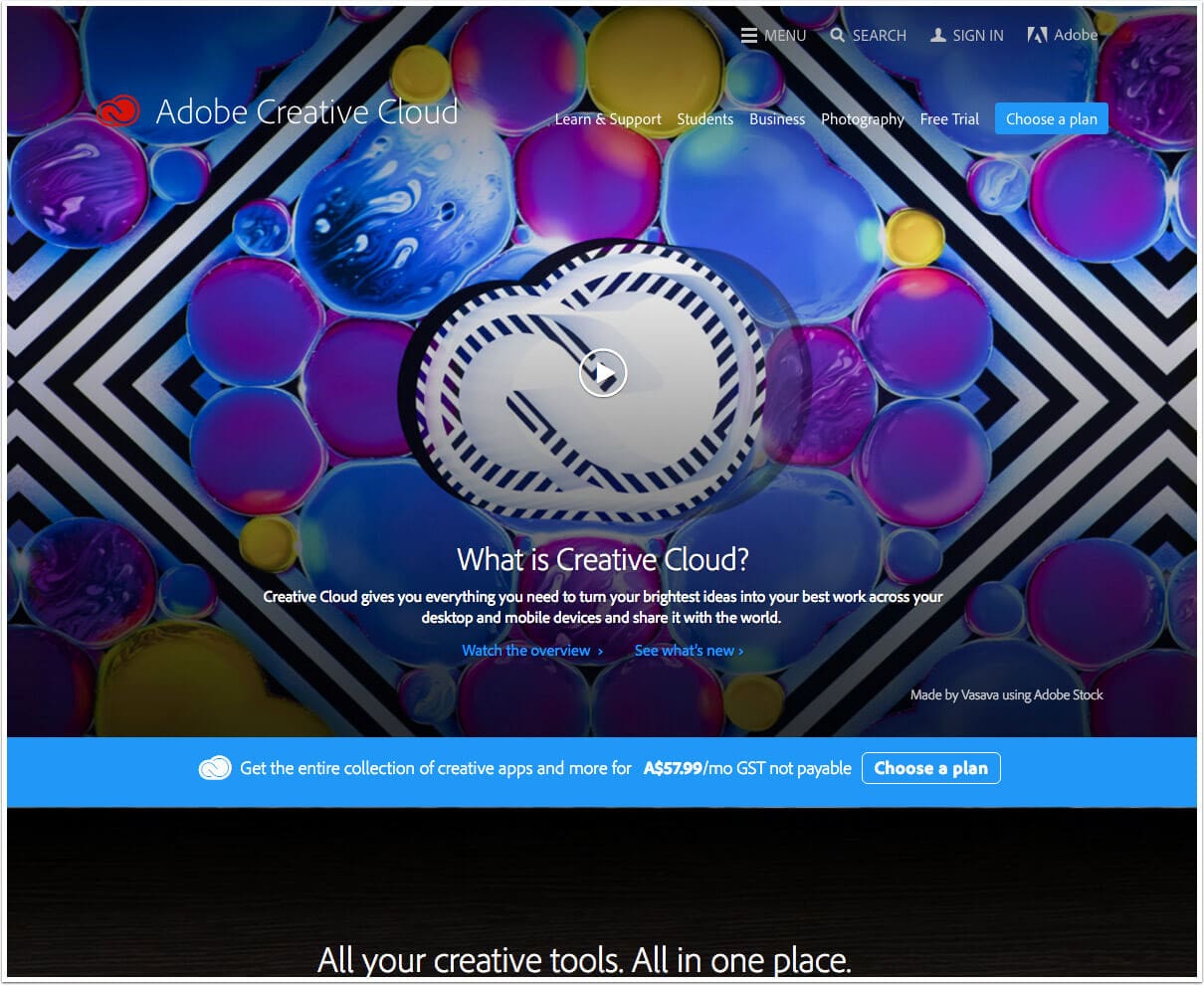 Adobe Creative Cloud | Software & services for creatives
Example 3 – Adobe Creative Cloud
Although Adobe is getting on the larger size of these examples I have been impressed by the way they have reimagined themselves and brought everything together so well with their new cloud offering. If your business has been around and loosing its way or you are still asking how to make your business stand out then this is a great example of a large and often splintered product offering that has come together to be delivered in one seamless offering.
By doing this they have also enabled businesses to build creative teams that not only share common assets but also share knowledge and teaching opportunities that are encouraged and flamed by adobe under Learn & Support. This strong global community is encouraging and helpful and has so many spin off companies building and extending the core Adobe offering.
At first I wasn't a fan of this move but the way they have built out this community, extended and integrated their offering has been impressive.
As I have witnessed with more than a hundred Fortune 500 organizations over twenty years, going back to one's story of origin provides the organization with a path for moving forward. As I wrote in my book, The Story of Purpose: The fruits are in the roots. Read more…
Another reason to reach out and engage. So we can encourage ideas to have sex as Matt Ridley discusses in his Ted Presentation.
Final Thoughts On How Ho Make Your Business Stand Out
Deliver your list of goods and services wrapped in your unique, confident tone of voice. This will hook and land your ideal customer, a customer who fits your culture and who will add value to your tribe.[tweet_box design="default" float="none" inject="#branding"]a customer who fits your culture and who will add value to your tribe.[/tweet_box] Finding businesses with the 'it' or X-Factor is becoming easier than ever. Thanks to our digital economy. It has also spawned an eager industry of investors seeking out these valuable opportunities. When you discover them, bookmark them, engage and learn or invest in them in some way. You will be amazed at what can rub off.
I would like to add to this list. If you have found any business that does it for you, please let me know.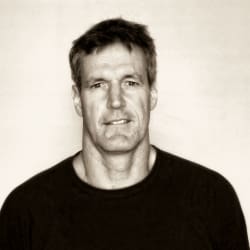 Latest posts by Peter Wennersten
(see all)