Welcome to the ongoing conversation. I see customers getting stuck while waiting for a response, hopefully, this will keep the conversation flowing. If you have any more questions please ask them.
Why WordPress Website FAQ? Having taken clients through all forms of advertising and media over the years most of our marketing efforts now begin online. The first stage is to make sure your brand is set and ready to display and communicate on all media. From here on its all about your digital presence and quite frankly we find WordPress to be the best place to start, grow and develop. While not all related to the CMS these are our most Frequently Asked Questions.
Can we have a meeting in person?
Of course, Let's start by filling my website questionnaire, I will happily meet with you to discuss how we can fine-tune your website and design needs. Send me an email and I'll give you a buzz back to discuss. Alternatively, I am happy to chat with you via skype. This page explains the process a little better.
I would like a website, but first, can you design me a logo?
Yes, of course. Would you like business cards, letterheads, a facebook profile page and twitter icon with that too? I am a specialist at creating identities for small business and helping them manage the application of their design across all their online and offline branding and marketing materials. Click here to brief me on your logo and branding concepts.
How long does a website take to make?
The usual time frame for my client sites is 4-8 weeks. It depends on the workflow, how quickly feedback and approvals can be given and how much of the content/imagery/documents are ready to go before the project starts. I may ask you to join me in an Asana project workspace to facilitate this so you can see the progress of the project. Want to know what's involved? Check out the Icon Innovations Creative Web Design & Production Process for more info.
What is a CMS. What is a WordPress?
CMS stands for Content Management System. The one we use is WordPress which requires no offline software. It gets installed onto your host server and you access it via the internet. WordPress is an open-source CMS, free to use, which is used to create roughly 24% of the websites around the world. It's highly supported, easily extendable and very robust. It is also pretty easy to add, edit and delete content. If you can use Microsoft Word, then you can edit your WordPress site.
Do you build sites on other CMS's?
No. While we have built sites using .NET, my preference is to build websites on WordPress. I can create designs for any platform.
What do you charge per hour?
For small or ad-hoc jobs, yes, however, we prefer to give fixed estimates for websites. If you require additional deliverables or time spent beyond the scope listed in your proposal, we may negotiate with you to charge additional services at an hourly rate. we have a fee schedule that is disclosed to clients when they are making genuine inquiries.
We have recently introduced a daily and weekly fee which allows me to block out dedicated time for certain projects. This is subject to my current schedules and availability. But it means, if you want me to work on your site for a predictable cost, this might be an option.
We pride ourselves on having long term relationships. This allows for a discovery period and room to move on providing a service and budget that is best suited to all parties. The priority is having a partnership to deliver results for your business or new venture.
How much does a website cost?
That depends. (Don't roll your eyes like that!)
We like to offer a service that adds value to you by providing the highest return on investment. This usually means going beyond what you can see, and includes feeding back valuable reporting, analytics and incorporating an ongoing support and training package. We give fixed price estimates based on your unique requirements.
We always ask prospective clients about budget up front as this will allow me to guide you in what you can expect for your investment. As a guide, we can get you up and running with a professional-looking website starting at around $4,000 AUD.
Alternatively, you can hire me by the day or week to work on your projects, depending on my availability.
If you would like us to put a website proposal together for your business, start here.
Why do you need a 50% deposit?
Like any business, we need to pay for things. The deposit contributes to the up front fees required for immediate outlays such as purchasing images, themes, plugins and other 3rd party items. Your site may take 6 weeks to get live, without a deposit, that's 7 weeks before I receive any payment. So the deposit is necessary for me to be able to give you my full attention while I'm working on your website. You can read more about this in my Project Terms & Conditions.
Can you fix/design/edit my WordPress.com or Blogger site?
Nope. But I'd be happy to get you started on a self-hosted WordPress site.
Why can't I use images I found on google or other's websites?
Stealing is wrong. Copyright infringement is a serious issue in this industry and applies to any tool or resource license you will require. We also insist that you know where your imagery came from. That is, you took it yourself, someone else took it and you're allowed to use it, you bought it from a stock supplier or know for a fact that you are entitled to use it. Using images lifted straight from Google on commercial sites is not ok. I've been fighting this battle for years. There are many awesome suppliers of creative images out there, and many more talented photographers.
Using images lifted straight from Google on commercial sites is not ok. I've been fighting this battle for years. There are many awesome suppliers of creative images out there, and many more talented photographers. We have several highly talented photographers on our books that will shoot to build you a powerful and unique library of images you can use in all mediums. More importantly, they will be consistent with you brand and express your business personality better than anything else. There is no real shortcut here. Images on todays visually social platforms are more important than ever.
I love my new website you built, but it keeps asking me to update things. What do I do?
Updating your WordPress software and plugins is important for security and to limit business risk, you should be all over this. You can hit update (back up your site first, and be prepared to restore it) and see what happens. Mostly nothing goes wrong, but sometimes plugins fall out of whack.
If you aren't a DIY kinda person, or you've got better things to do,  I've got you covered! Please check out my Client Confidence Plans. For a very reasonable monthly cost, you can sit back and let me do all the work for you.
Once you've made my site, can you show me how to use it?
Yes, of course. Training and video manuals are incorporated into all my proposals and Client Confidence Plans. If you are out of my travel zone, I can offer you assistance via skype, google hangouts or similar. I will also provide you with some handy resources on how to maximise your time and play nice with your shiny new website. Additionally, I offer basic WordPress training in and around Sydney or via skype.
You didn't build my site, but can you train me out to use it anyway?
Probably. I love training people to use WordPress, it one of the favourite parts of my job. Check out my WordPress website training page.
Additionally, if you're an agency or in another state from your clients, I can train them for you. Hit my up on my contact form for more info.
Do you offer hosting?
Yes, we do. However, many of our clients have already sourced their own domain registration and hosting. We are happy to work with most hosting services provided they can meet the minimum requirements for running WordPress. If you would like a recommendation for hosting, I will happily give you one via phone or email.
How can I tell my colleagues and friends about you?
Thank you, we feel this is the cherry on the cake, an acknowledgement for a job well done. A facebook plug/review usually hits the spot. Filling out our client feed back form and leaving a testimonial is also a nice way of letting my potential clients know they've come to the right place.
Opening the door
Asking questions is a great way to increase understanding and remove obstacles. While these are some of the most frequently asked questions we here, I know there are more, so please ask away and help bring clarity, not only to yourself but others looking to get their project off the ground.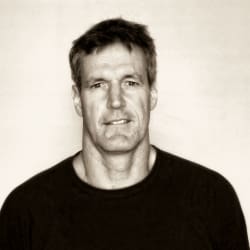 Latest posts by Peter Wennersten
(see all)